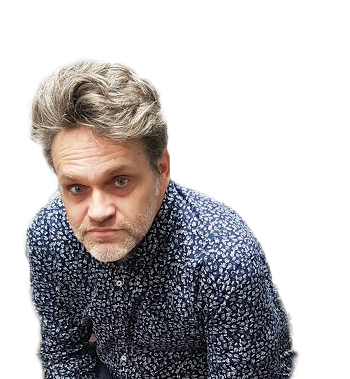 Editor-in-Chief Kevin Borras
Art Editor Ed Miller
Technology Editors
Dave Bonn (dave@h3bm.com)
Bob McQueen (bob@h3bm.com)
Norbert Schindler (norbert@h3bm.com)
Contributing Editors
Richard Bishop, David Bonn, Paul Vorster
North American Bureau Chief
Bob McQueen
Contributors
Robbin Blokpoel, George Brown, William Chernicoff, Vanessa Clement, Claudio Cofano, Robert Deans, Morgan Eisenstot, Alan Ewing, Gordon Feller, Deborah Harvey, Simon Hobday, Patrick La Pense, Grant Law, Dr Meng Lu, Avesh Maharaj, Danielle McDonald, Bob McQueen, Anne Mellano, Dr Alan Messer, Jack Opiola, De'Osha Randolph, Dave Roat, Blair Ruble, Norbert Schindler, Simon Spooner, Anne Stanley, Olga Uskova, Julio Valeriano, Marcus Vass, Jaap Vreeswijk, James Watson, Harold Worrall
Editorial Enquiries
editorial@h3bm.com
Sales Enquiries
sales@h3bm.com
Circulation & Accounts Enquiries
info@h3bm.com
Content Director Kevin Borras
Publisher & CEO Luis Hill (luis@h3bm.com)
Although due care has been taken to ensure that the content of this publication is accurate and up-to-date, the publisher can accept no liability for errors and omissions. Unless otherwise stated, this publication has not tested products or services that are described herein, and their inclusion does not imply any form of endorsement. By accepting advertisements in this publication, the publisher does not warrant their accuracy, nor accept responsibility for their contents. The publisher welcomes unsolicited manuscripts and illustrations but can accept no liability for their safe return.
© 2019 H3B Media Ltd. All rights reserved.

The views and opinions of the authors are not necessarily those of H3B Media Ltd. Reproduction (in whole or in part) of any text, photograph or illustration contained in this publication without the written permission of the publisher is strictly prohibited.
H3B Media Headoffice
Wallington, Surrey, United Kingdom
Tel +44 (0)20 8254 9406
H3B Media North America
Apopka, Florida, USA

Welcome to Multi-Dimensional Publishing…
Kevin Borras, Editor-in-Chief,

Thinking Highways
---
"Hello, is that Thinking Highways magazine?"
"Yes it is. How can I help you?"
"I just clicked on the link to the new issue that you sent me and I was expecting a PDF that would let me turn the page, complete with page-turning sound-effects."
"Did you like what you did find?"
"Well, yes - it's like each article is its own mini-website… it's genius!"
Ladies and gentleman, there you have it. Verbatim. The transcript of an actual phone call we received shortly after sending out the link to the preview version of this, the first issue of Thinking Highways magazine in its new, beautifully 21st century multi-dimensional format.
We haven't moved away from print, but we firmly believe that this is not actually the future of publishing, it's how publishing needs to be now. More immediate, more modern and, yes, more multi-dimensional.
The one thing that hasn't changed at all is the quality of the editorial. Read any of the articles that make up this first issue of our new era and it will be that same Thinking Highways experience (not advertorial, unbiased journalism, incisive reporting, educational case studies, forthright opinion) that you have enjoyed since 2006, only this time you are reading in on your Mac, PC, smartphone or tablet.
The new format, almost a year in the making, allows us to present top quality editorial but seamlessly append and enhance it with audio and video. You'll see more of these multi-media elements in future issues, but there's interactive elements within articles "From Unmanaged to Unmanageable?" and "Driving The Future of Connected Cars"; the SWARCO and Traffex 2019 advertisements contain video and audio respectively; and at the end of the issue the last three articles are housed in our new AUDIOFILE section where readers become listeners and get a brief outline of a podcast interview and an invitation to click a bright orange PLAY button – the act of which will auto-start a discussion between myself and an expert within a chosen field.
We're excited by the potential our new platform has to truly showcase what this sector has to offer, while staying true to our deep-seated publishing roots. It's a new approach, but it's still resolutely and obviously Thinking Highways.
The contents page will show you what you have in store – you can navigate your way around the issue in linear fashion, using the orange back and forward arrows or you can revert to the contents page via a link in the blue navigation bar and start your journey into the Thinking Highways multiverse from wherever you wish.
It's something of a radical departure but brought to you by the same people as before. It's also worth mentioning that not a single living thing was harmed during the making of this magazine…
Thanks for joining us.
Kevin Borras
Editor-in-Chief, Thinking Highways
kevin@h3bm.com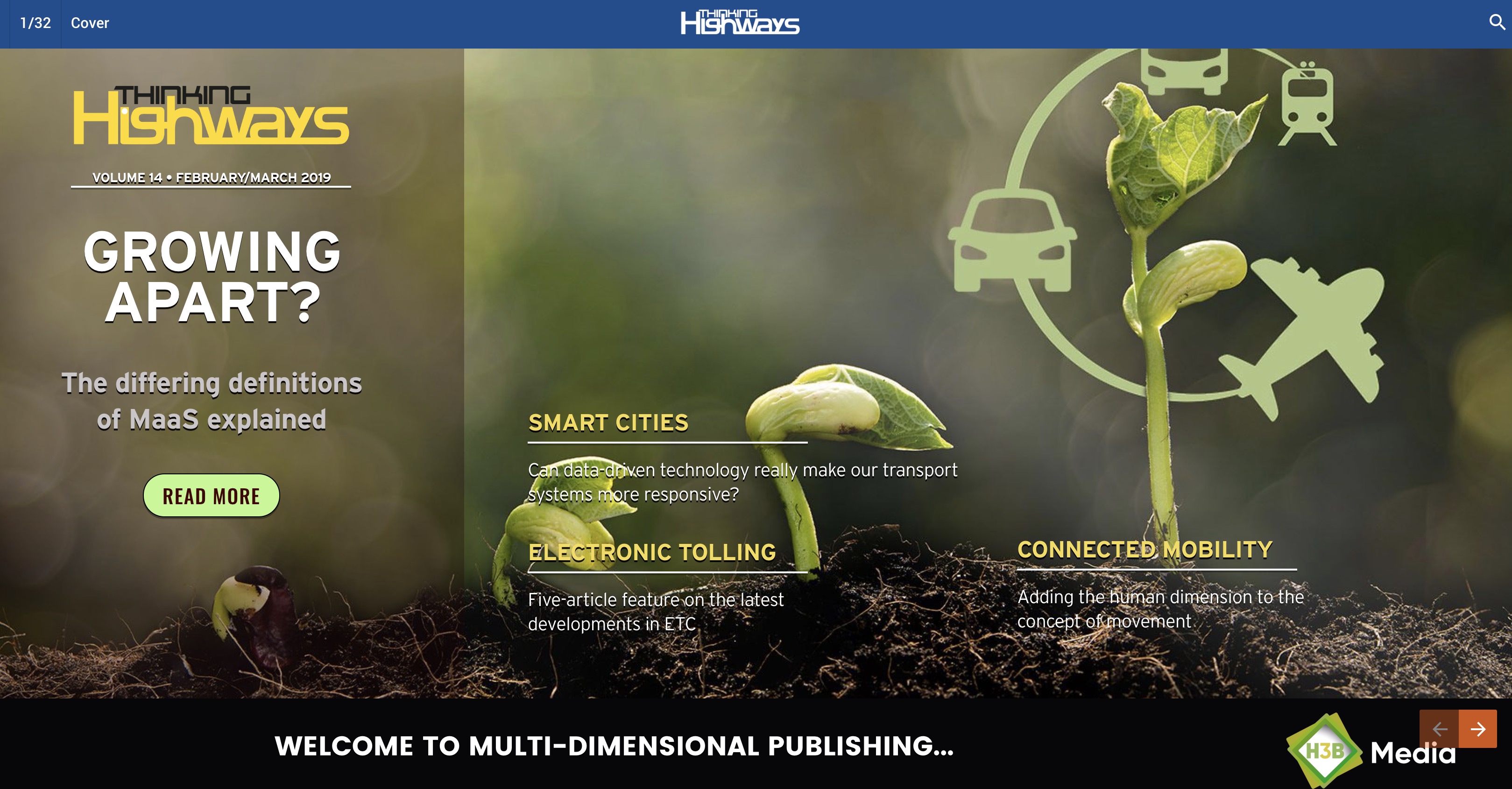 "The one thing that hasn't changed at all is the quality of the editorial. Read any of the articles that make up this first issue of our new era and it will be that same Thinking Highways experience that you have enjoyed since 2006"