CONNECTED VEHICLES AND TOLL PAYMENT
---
A matter of frequency
Harold Worrall explains the correlation between electronic toll collection and connected and autonomous vehicles
"Connected vehicle technology included toll and other transportation payments is the vision but, for various reasons, was considered one of the technologies that would be developed in the latter stages"
At the forefront of intelligent transportation policy agenda is the development and deployment of connected vehicle technology. Connected vehicle technologies are designed to, in part, reduce accidents and fatalities and provide more efficient and convenient travel. With the introduction of autonomous vehicle technology, it became evident that mobility could be offered as a service. Mobility as a service (MaaS) is now an important transportation goal and the public and private sectors are strategizing to deliver.
Connected vehicle technology included toll and other transportation payments in the vision but, for various reasons, was considered one of the technologies that would be developed in the latter stages. Interoperability in toll payment and uncertainty on how to accomplish interoperability made it difficult to envision toll payment as a part of connected vehicle strategies. However, recent developments are likely to place toll and transportation payment earlier in the implementation of connected vehicles.
The Maturation of ETC
Electronic toll collection was introduced in the late 1980s in Norway and later in Texas in 1989. Since that time, almost all toll systems throughout the world use some form of ETC. It has done much to increase throughput at toll plazas (from 400 vehicles/hr to 1800 vehicles/hr) reducing the need to construct toll lanes and incur the cost of a person in the lane to do the collection. The collection points became safer without the need to stop for payment and the convenience to the customer was significantly improved. This became the norm for the next 20 years as various ETC improvements occurred.
In 2009, All Electronic Toll Collection (AETC) was introduced, eliminating cash payment in the tolling lanes. Customers either had to pay cash using electronic means or pay a higher rate based on license plate processing, the latter being more time-consuming for the agency and therefore more costly to the customer. Since then numerous agencies have followed suit and made the conversion to AETC. Much of this development occurred for the reasons of reducing collection cost, providing a safer traveling environment and delivering a greater current customer convenience.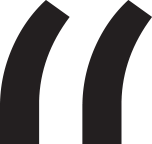 The introduction of all electronic toll collection creates a new challenge for agencies when trying to service the infrequent customer....

The introduction of all electronic toll collection creates a new challenge for agencies when trying to service the infrequent customer. Many believed that collecting 80 percent of the revenue was sufficient for making the conversion to AETC. However, it quickly became apparent that 80 percent of the revenue did not mean 80 percent of the customers.
The relationship between the percentage of customers and the percentage of revenue is skewed. The majority of revenue (80 percent) is collected from only 25 percent of the customer base, those who use the toll facilities frequently. The other 75 percent, more infrequent toll users, account for only 20 percent of revenue. Therefore, when AETC is implemented, back-office operations staffing and associated costs swell to handle the large number of infrequent customers that do not have ETC devices. The chart below highlights the disparity and is the result of surveys from several toll agencies.
The significance is that the large percentage of customers that are infrequent and which represent a small percentage of revenue, are those who require the majority of agency effort in the collection process, primarily dealing with license plate images and vehicle registration.
Agencies have tried numerous approaches to alleviate these costs including pay-by-plate wherein license plates are preregistered with the agency. However, for those customers unwilling to register a license plate, the process continued to require that motor vehicle records are accessed to obtain addresses and mail a collection letter. Each letter then requires tracking to determine if an additional notice is necessary until collected. The result is a very time-consuming and costly process and the costs of the process are passed through to the customer, along with payment penalties.
The promise of connected vehicles
On a parallel track, connected vehicle technology development has focused on using wireless technology and GPS to attain a 360° awareness of nearby vehicles and infrastructure, and therein lies a cost-saving solution for both tolling authorities and customers. Connected vehicles are the vehicles of the future and represent a major advancement in safety and convenience features available to drivers and their passengers while on the road. The technology will help drivers avoid accidents by automatically applying the brakes to avoid a collision, warn drivers about dangerous driving conditions and help drivers avoid collisions with other vehicles that failed to stop for a red light. Connected vehicle technology can also provide a mobile payment platform for toll roads and bridges that gives both drivers and Toll Authorities a streamlined payment option.
Adoption rate of connected vehicle technology
The rollout of connected vehicles, however, will take time. According to the Oak Ridge National Laboratory, Transportation Energy Data Book, it takes 14.8 years to turn over the automobile fleet in the US. Therefore if a complete connected vehicle was being manufactured today, it would take until about 2033 before the majority of the vehicles on the road would be connected. However, what if the "unconnected vehicles" we are driving today could be retrofit to become a connected vehicle and additionally pay tolls at any tolling point in the US?
Two converging technologies
Connected vehicle technology has been under development using devices that can be "plugged in" to receptacles, called OBD ports, on most vehicles manufactured since 1996. Concurrently, technology in the toll industry was developed utilizing GPS and proprietary technology to create a toll transaction in the lane, similar to ETC. The marriage of these two technologies has recently occurred with the acquisition of PayTollo by Automatic, a SiriusXM company.
PayTollo is a mobile payment platform for toll roads and bridges which utilize GPS and proprietary technology to deliver the ability to create a toll transaction in the lane and notify, verify and charge a driver for toll crossings. The testing of the technology was done by the Central Florida Expressway and has been in operation since January of 2017, and PayTollo is now an accepted payment option for tolls in Florida and California.
In 2017, SiriusXM acquired Automatic Labs, an aftermarket connected vehicle service, which offers features such as onboard vehicle diagnostics, dispatch of emergency services when a serious accident is detected, and various onboard customer convenience features. These features are powered by a low-profile adapter which can be easily installed into the OBD port. Automatic's device and app are, available commercially to consumers and recently have begun to be offered through automobile dealerships with the launch of the Automatic Dealer Program.
In early 2018, PayTollo (pictured) integrated its toll payment software into the Automatic Labs platform. Testing occurred in Florida and was very successful. Realizing the tremendous synergy, PayTollo was acquired by the Automatic Labs division of SiriusXM in September of 2018.
This strategy allows for retrofitting vehicles in the fleet model year 1996 or later, turning them into connected vehicles that allow toll payment. Although PayTollo uses license plate images collected by toll agencies to clear transactions, the proprietary GPS process utilized by PayTollo actually creates a transaction in the lane. These features offer the opportunity to advance interoperability quickly. Once a toll agency becomes interoperable with another, PayTollo transactions can be cleared with any agency that has integrated the software into their back-office operations and because PayTollo creates its own transaction, a cross-check is available to ensure accuracy in billing a customer.
These developments offer the promise of addressing the infrequent customer dilemma for those agencies that have converted to AETC and will significantly reduce agency back-office operations costs associated with infrequent customers. The potential to convert large numbers of infrequent customers to a convenient toll payment method associated with additional safety and convenience features represents a major step forward in improving the driving experience for the traveling public.
FYI
Harold Worrall is CEO and Founder of Transport Innovations, based in Orlando, Florida